July 24th 2021
From NHRL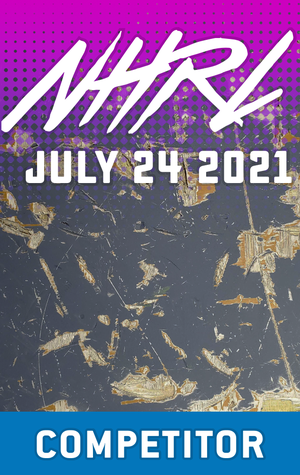 July 24th is the 4th event in the NHRL 2021 season. We will be fighting all weight classes. Spectators are allowed and welcome! All-day passes to watch the fights are $10.00 We will be handing out a total of 3 Golden Dumpsters and $4,200 dollars in cash prizes! Registration is free as always! We are expecting a supersized summer line-up of robots with over 100 robots present at the event!
Spectating
The event is open for spectators on Saturday and Sunday. The cost for all day admission is $10.00. You can always watch for free on out livestream here.
Saturday
Doors open for Spectators Saturday at 9:30a
Around lunch time is the best time for watching the fights.
Non stop fights will continue through the afternoon and we expect to wrap up Saturday by 7p
Sunday
Doors open for Spectators Sunday at 11:30a
Non stop fights will continue through the afternoon and we expect to wrap up by 5p
Competitor Info
Brackets Now Live:
View the current list of signed up robots in Google Docs

If you need to make a change or cancel your registration, please email robot@nhrl.io

We are looking for staff / crew to help us make this the best event yet
Registration closes at 8 p.m. EST July 16th
Brackets will be posted July 17th!
We are also looking for unpaid staff volunteers to complement our paid team. (Note this is a 7 a.m. to 7 p.m. event) If you are interested, please reach our to @sasloe on discord.
Super Sized July Event Format
We will be running a new format to accommodate the large number of robot registrations for this event.
All 12lb and 30lb matches will be completed on July 24th.
Any and all 12lb Sportsman matches will be held on the 25th.
The 3lb bracket down to the final 16 robots. The final 32 fights will be fought on July 25th starting at Noon EST
A wide array of grudge matches, rumbles, and other fights in our large cage on July 25th.
Expected finish is 7 p.m. on the 24th and to be done by 5 p.m. on the 25th.
For 90%+ of all competitors you will be done fighting on the 24th. The final 16 robots tend to be very competitive. If this is your first event, it's okay to assume it will be a one-day event.
Competitors are welcome to come spectate the final events on the 25th for free.
Come watch robots fight!
Spectators are allowed! We plan to open our doors for spectators at 10:00 a.m. We will charge $10.00 for all-day access for all spectators over the age of 4. Robot combat is dangerous and there will be weapons and dangerous things around. We may ask you sign a release prior to entering the space.
Food trucks in the parking lot.
Onsite concessions.
A collectible badge that allows for all-day re-entry.
A staff-guided tour of the pits.
Time to hang out with the competitors post-fight.
Some pictures of our facility.
Videos
Event Specifics for Competitors
When: July 24th 2021. Arrive by 9:30 a.m.!

We would like the first fight to start at 10 a.m. EST
If you are in the final 16 robots in the 3lb bracket, the finals begin at 12:00 p.m. July 25th.

Robots making it into the final 16 will receive $100 in prize money.

July 25th Fights begin at Noon.

Classes:
Bracket
The brackets are below.
Social
Changes for the July Event
Loud, automated voice overs for match start, tap out, and other match events.
Improved match flow notifications and screens.
Much more NHRL merch including Brett the Brick T-Shirts
More time for competitor interviews and back stories
Improved seating for spectators. Additional visibility for spectators.
Improved concessions
Dedicated space for competitors to sell merch!
Upon Arrival
Check in with the event staff and get your badge and make sure they know you are here
Setup at your pit. All pits are first come, first serve
Pass Safety. We will check your weapon lock and verify your radio failsafe.
Get your bot's picture taken. We cannot start the event without a picture for every bot.
Join the discord for day of event updates
Double check the rules.

If your bot does well towards the end of the day, you must be ready to fight after a minimum of 20 minutes
NHRL includes an audience-triggered Encore that can add 30 seconds to the fight. These usually only happen towards the back half of the day

If you have time, create or update the wiki page for your bot. You can view the pages in the 3lb Category.
A Post Covid World
We will be following the latest guidance from the state of CT. Currently there are no capacity or distancing restrictions for an event like this. CT currently has one of the highest vaccination rates and lowest COVID rates in the country.
For those who are vaccinated, MASKS ARE OPTIONAL. You are welcome to wear a mask, but you don't have to.
For those not vaccinated you should wear a mask per the CDC. If possible, get vaccinated. It's just a good idea in general.