February 6th 2021
From NHRL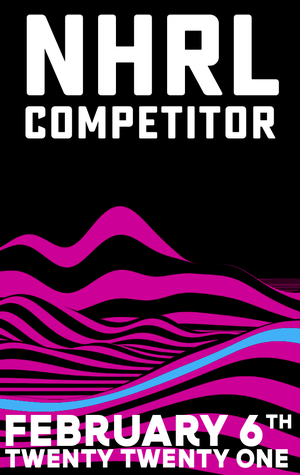 The first event of the 2021 Season! Get excited! We will be fighting 4 weight classes in a new location and with new arena's. We are looking step our game up big time! Follow this page as we will add more content as we get closer to the event. We will be handing out a total of $4,200 dollars in cash prizes!
Sign Up
Sign Up Here - Registration is free! (We have room for last minute registers)
The brackets have been created and can be seen below.
Specifics
Bracket
The brackets have been posted and they are open for prediction!
Social
New for 2021!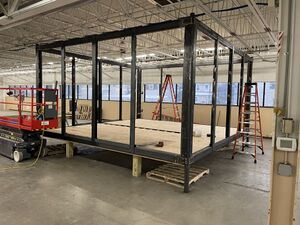 3 Cages with the ability to have multiple simultaneous fights

Existing 8x8 cage moved from 50 day
New! replica 8x8 cage
New! 16x16 cage for 30lb and 12lb full combat fights

Upgraded Brett the Brick
Introducing Fluffy - a 100+lb bot to keep the 30lbs in line
Greatly expanded pit area. Room for over 100 teams
40+ Cameras at the event to capture all the action
New facility with 3 loading docks
Event staff lounge, and well as new control room
Massive space and bleachers for spectators (post COVID)
Finals Qualifiers
These bots finished in the top 4 for their weight class. They automatically get an invite to the 2021 Finals
3lb Full Combat
12lb Full Combat

Kitten Mittens
Grudge Frog
Druken Peasent
Demogorgon

30lb Full Combat

Megatron
The Other Robot
Asa not Thwacker
Rum Ham XXX
Live Stream
Due to some technical glitches the video did not meet our standards from this even to be posted to our YouTube channel. If you want to watch the fights they are still available as an unlisted playlist.
February 2021 NHRL Fights Playlist
Details
Upon Arrival
Check in with the event staff and get your badge and make sure they know you are here
Setup at your pit. All pits are first come first serve
Join the discord for day of event updates
Get your robot's photo taken
Wait for the bracket to be posted (Usually around 11a)
Double check the rules.

If your bot does well towards the end of the day you must be ready to fight after a minimum of 20 minutes
NHRL Includes an audience triggered Encore which can add 30 seconds to the fight. These usually only happen towards the back half of the day

If you have time. Create or update the wiki page for your bot. You can view the pages we in the 3lb Category.
Traveling to the event in the COVID era
CT Has has a travel restriction in place. Only a few neighboring states are allowed for completely unrestricted travel. If you are coming from a restricted state you can still come! In order to come you must follow the guidelines. They allow people to come if you follow any one of the following
Stay in the state for less than 24 hours
Test negative for COVID up to 72 hours in advance

We have found using the mail in test has been the most reliable way to get a timely result.
Tests are widely available and free in the state of CT

Quarantine in state for two weeks.
The full travel guidelines are posted here. CT Travel Guidelines
COVID Precautions at the event
We will be taking social distancing precautions during this event. Only competitors will be allowed. Only those fighting should be near the arena. This will be our 3rd event during covid and we have a spotless record so far. We aim to keep it that way.
You must wear a mask
In addition to masks we have face shields as well
Get tested before you come if you can
Follow the CT Travel Guidelines
Both socially distanced indoor pits and heated outdoor pit space will be available.
There will be no spectators allowed at this event.