May 15th 2021
From NHRL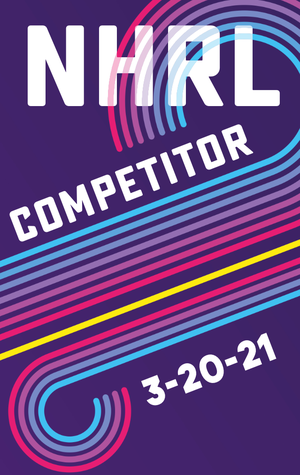 May 15th is the 3rd event in the NHRL 2021 season. We will be fighting all weight classes. Our hope is to allow spectators and concessions on site. We will be handing out a total of $4,200 dollars in cash prizes! Registration is free as always! We are hoping to be able to invite spectators. There will be a cost to spectate the event. We are thinking 10 dollars.
Sign Up
Signups are now closed
Brackets will be posted May 8th!
Specifics
When: March 20th 2021. Arrive by 9:30a!

We would like the first fight to start at 10a EST

Classes:
Bracket
The brackets are posted below. It is also possible to submit predictions. While there are no awards now there may be in the future for who can most accurately predict the event. You can view Current Registrations Here
12lb Sportsman Bracket was canceled as there were no registrations
Social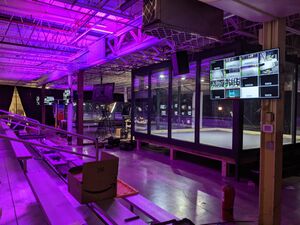 Changes for the March Event
Introducing Brett's long lost twin Bert
Fluffy will gain some new capabilities
New graphics and replay packages
Improved queuing area
Interviews from the pit area!
Improved arena surface
Realtime match ordering and visible match flow
Videos
The full playlist of individual fights will be posted shortly
Details
Upon Arrival
Check in with the event staff and get your badge and make sure they know you are here
Setup at your pit. All pits are first come first serve
Pass Safety. We will check your weapon lock and verify your radio failsafe.
Get your bots picture taken. We cannot start the event without a picture for every bot.
Join the discord for day of event updates
Get your robot's photo taken
Double check the rules.

If your bot does well towards the end of the day you must be ready to fight after a minimum of 20 minutes
NHRL Includes an audience triggered Encore which can add 30 seconds to the fight. These usually only happen towards the back half of the day

If you have time. Create or update the wiki page for your bot. You can view the pages we in the 3lb Category.
Traveling to the event in the COVID era
Update! As of 3/19/21 these will become guidelines but not a requirement. Official Document Here
CT Has has a travel restriction in place. Only a few neighboring states are allowed for completely unrestricted travel. If you are coming from a restricted state you can still come! In order to come you must follow the guidelines. They allow people to come if you follow any one of the following
Stay in the state for less than 24 hours
Test negative for COVID up to 72 hours in advance

We have found using the mail in test has been the most reliable way to get a timely result.
Tests are widely available and free in the state of CT

Quarantine in state for two weeks.
The full travel guidelines are posted here. CT Travel Guidelines
COVID Precautions at the event
We will be taking social distancing precautions during this event. Only competitors will be allowed. Only those fighting should be near the arena. This will be our 3rd event during covid and we have a spotless record so far. We aim to keep it that way.
You must wear a mask
In addition to masks we have face shields as well
Get tested before you come if you can
Follow the CT Travel Guidelines
Both socially distanced indoor pits and heated outdoor pit space will be available.
There will be no spectators at this event.